We live in an awesome neighborhood. I feel so blessed to live on this street. Chris and my desire has never been to shut our garage and live within the confines of our house. We desire the kind of neighbors that text you at 10pm to say, "Hey your garage is open." Or, "Your car door is open." and then about 20 min. later, "I just shut it for you." Something apparently we need :) We desire the kind of neighbors that concrete their side walkway to pull up their trash and say, "Hey feel free to pull up your trash on our walkway too!". And when a neighbor's brother passes away, all the neighbor's pool in to buy this family flowers of sympathy. We have all of this and more here on Frank.
There have been many "F on F" events over the past year. "Franks on Frank", "Fire on Frank" and no we didn't set things on fire just roasted marshmallows in a friends backyard. There's been ice cream socials and a cookout on Halloween. My favorite has been the weekly, "Friday on Frank". We meet outside around 4pm and let the kids ride bikes and play in the massive sandbox out front. The girls catch up on the past week and celebrate the weekend's arrival by drinking wine in fancy cups. This is a highly anticipated event in our household.
Here are some of the girls.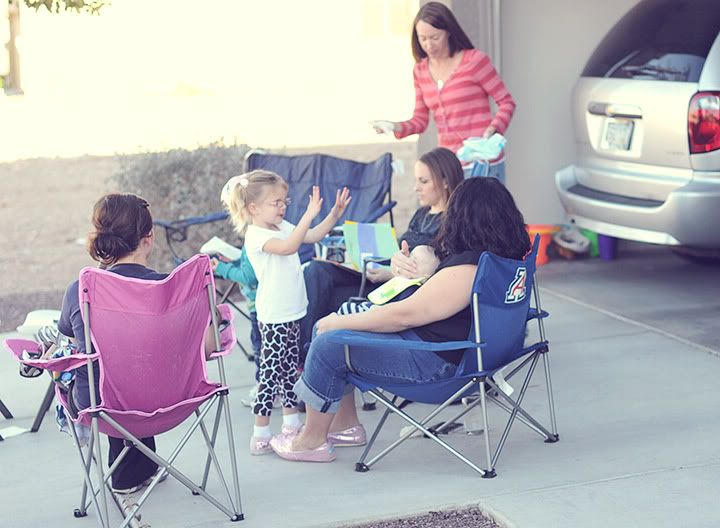 We have chosen to overlook the UofA paraphernalia :)
There have been four babies born from October through December! All boys except for Alexie.
Our fancy cups.
My favorite was the week we used Hello Kitty cups leftover from a birthday party. Hey it's what on the inside that counts right!
The kids have created something they call, "The post". The mission each friday is to find really cool items to add to this post. Anything from boards, cool looking rocks, my kids left scooters and nurf guns have been found in the dirt.
We've talked about planting a neighborhood garden in all this dirt but figured that's not something the HOA would appreciate :)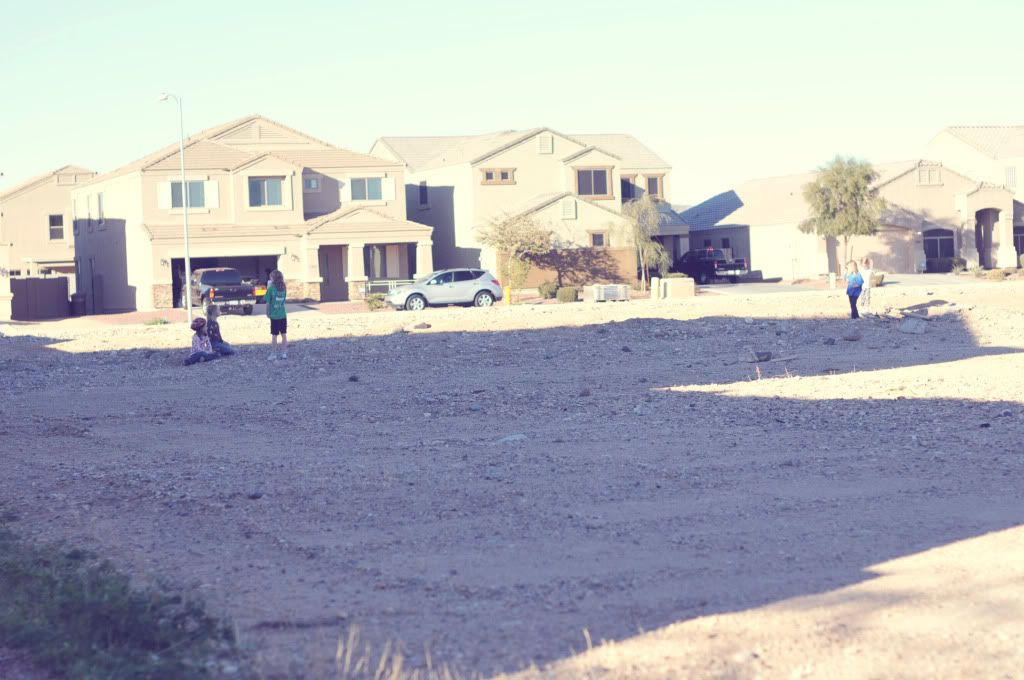 Houses are slowly creeping in us. More then likely this time next year our street will be built out. My children have often us asked me how much it would cost to buy this land so we could keep houses from being built on it. It's a devastating thought. We keep encouraging them that more houses means more friends to join us for Friday on Frank! Right guys? The adults will miss the dirt too.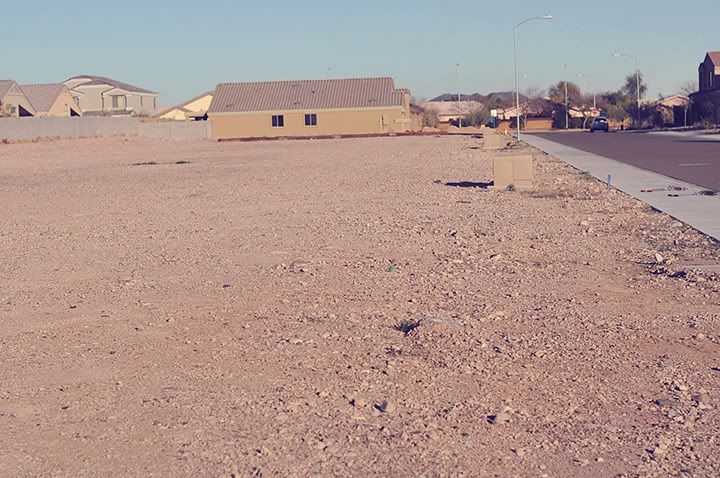 I praise God for leading Chris and I to this neighborhood! I'm grateful for the new friends our family has made here on Frank Ave and look forward to seeing our kids grow up together!
These pink toms are just too cool to not post :)