I'm really behind on this post. A day after Trevor's birthday, February 16th, I went downhill fast. Highest fever I've had in years. Aches, chills, sweats, horrible headache. Ugh! I was miserable. Unfortunately the miserableness made it's way through the entire household. I think and PRAY that we are all almost through this nasty flu bug and can resume normal life next week.
Back to my boy Trevor.
My baby boy is not so little anymore :(
Last week Trevor turned SIX!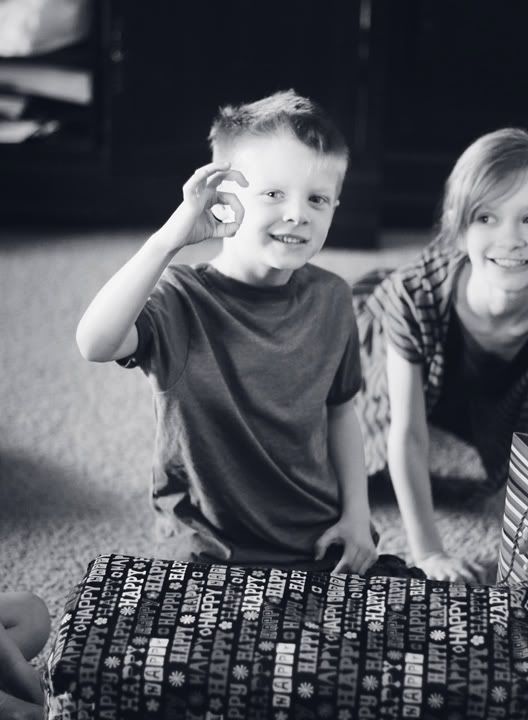 He is such an amazing little boy. Smart, caring, funny, handsome, athletic, imaginative, talkative. Trevor has taken a real interest in knowing God's word this year. It's been encouraging to hear him talk and get excited about things of the Lord.
I love this kid! Alexie loves him too. She adores Trevor and finds him quite entertaining. Just a few weeks ago Trevor was the first person, other than myself, to make Lexie laugh. Trevor has always had a way with the little ones and it's warmed my heart to see him use his gift on his littlest sister.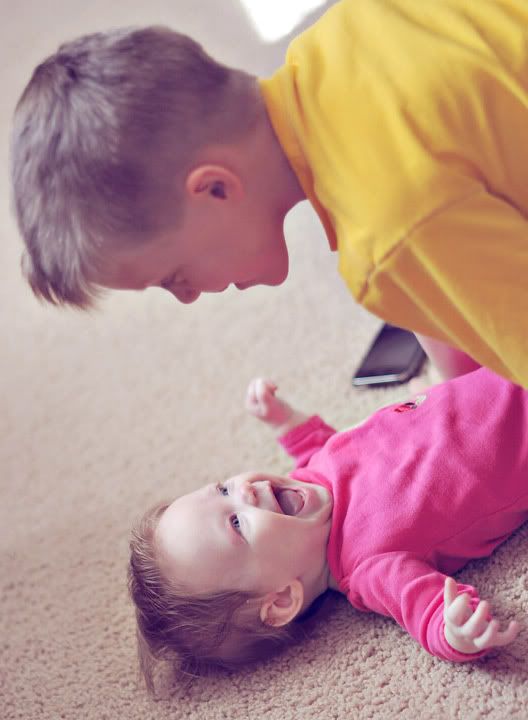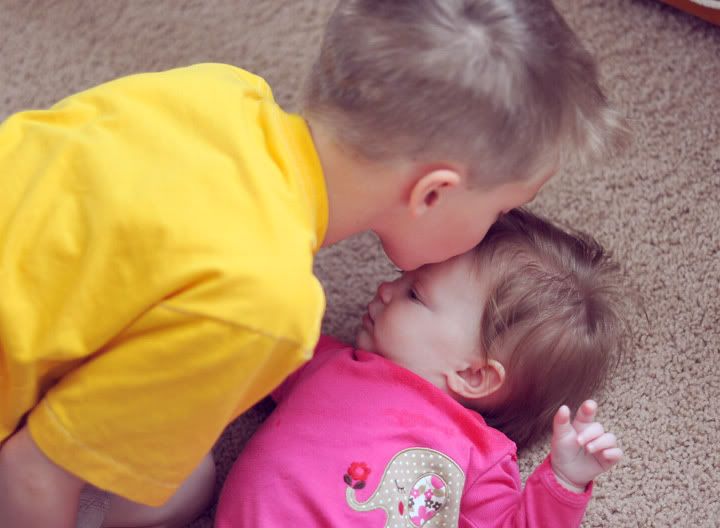 This has been the year of football for Trevor. Turning six, for him, meant Dad & Mom would sign him up for flag football. Here he is showing me some moves :)
I don't know much about football but I think he's got "star quarterback" all over his face :)
Buddy your mommy loves you so, so, much. I pray that God would save you. I pray that we can take all that passion, energy and leadership capabilities you have and train you how to use it all for God's glory and His kingdom!
Happy Birthday!